Region 6 Event - Seattle Area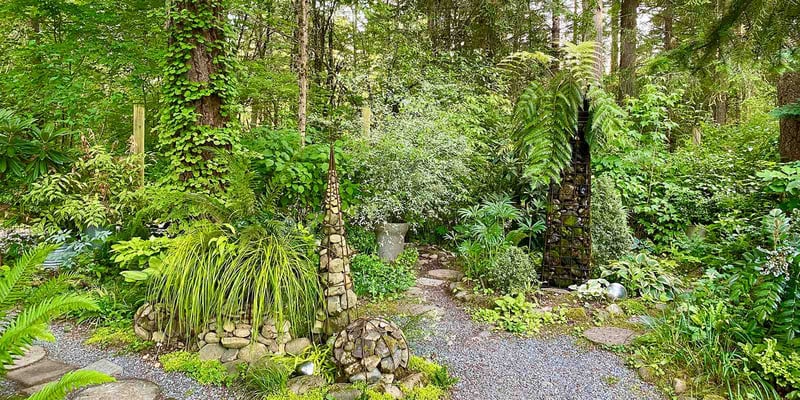 Color in the Garden
Come play with and learn about color. Explore plants, art, and floral design at exclusive destination nursery Old Goat Farm with tours and workshops led by experts.
Sold Out!
Immersive garden experience in Region 6

$85 for all attendees

Lunch is provided

All participants receive a copy of "Color In and Out of the Garden" to take home.

Raffle and more surprises to come!

Limited Space - First 25 to register
NOTE: Last day to cancel your reservation and receive a refund is 2 weeks prior to the event. Any request must be received by 7/24.
August 7, 2022 11:00AM - 3:30PM PST
Agenda at a Glance
11:00AM PST - Check-in at Old Goat Farm, Orting, WA (approximate 1 hour 40 min South of Seattle)
11:15AM -12:00PM PST - Plantsman Greg Graves leads a guided tour of the nursery's exuberant display gardens, featuring perennial borders and woodland gardens stocked with rare plants - and a few peacocks.
12:00PM-1:00PM PST - Lorene Edwards Forkner, Seattle Times garden columnist and author, hosts a workshop and shares her simple, yet so inspiring, watercolor grid exercise on color that forms the basis of her latest book "Color In and Out of the Garden." No artistic experience is necessary. All materials provided.
1:00PM - 1:45PM PST - Break for lunch, boxed lunches are included
1:45PM - 2:15PM PST - Grace Hensley shares her secrets on making magical garden photos using your phone
2:15PM - 3:15PM PST Debra Prinzing, founder of the Slow Flowers movement (and GardenComm past president), teaches us to play with color in floral artistry
3:15PM - 3:30PM PST Raffle bouquet, photos and farewells
Each participant leaves with a copy of Color In and Out of the Garden by Lorene Edwards Forkner