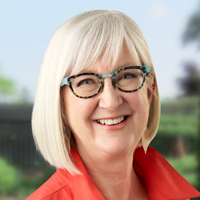 Helen Battersby
As a garden communicator, Helen Battersby's byline, words and images have appeared on her website TorontoGardens.com since 2006, as well as in print and online garden publications such as Garden Making and GardenDesign.com. She is a popular garden speaker in the Greater Toronto Area and has Zoomed to appreciative audiences across Canada. To her gardeny passions, Helen brings the visual storytelling insights of a long freelance career in graphic design. There, her work ranged from creating brand names and taglines, to developing communications concepts, and writing for print and digital media. Clients in fields from banking to baking included worldwide names such as Four Seasons Hotels. Her collaborations led to scores of medalled projects, some in the collection of the Royal Ontario Museum. Helen's 17+ years as a volunteer Toronto Master Gardener includes presentations at Canada's largest garden show. She is also a GardenComm National Director (Canada & International).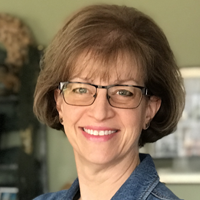 Diane Blazek
Diane has been deeply (and happily!) immersed in gardening from an early age. Growing up on a family farm in north central Missouri, she helped grow and harvest a wide range of vegetables, herbs, and flowers. During her 15 years with Ball Publishing, Diane played an important role in bringing the commercial and consumer areas of horticulture closer together. Since 2010, Diane has been the Executive Director of two leading horticulture non-profits: All-America Selections and National Garden Bureau. Under her guidance, both organizations have experienced an exciting and continuing period of growth and influence both inside and outside the industry. Innovative ideas and progressive programs for all groups, including consumers, garden communicators, public gardens, and a full range of growers and retailers have benefited all segments of the horticulture industry.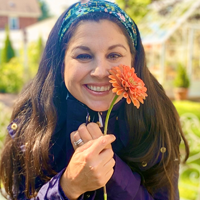 Laura Boissonnault
Known as Laura Boissonnault, How's It Growing?, is a lifelong home gardener in Southern New Jersey. She learned from the best home gardeners. Her Grandpop was a farmer in Italy before moving to the United States, and her parents have a beautiful small home garden similar in size to her own garden, just 7 blocks away! Today, she works from home as a freelance web developer. After working in a corporate environment for 20 years building web sites, being able to work from home has given her a whole new appreciation for "my office" aka, my garden! Laura inspires other home gardeners to use their space to their advantage, get creative, and make a beautiful space full of flowers, pollinators, and home grown food for family. She's passionate about organic gardening, and very DIY-driven and happy to tackle any project big or small. With the instrumental help of her husband Marc, they have installed a beautiful greenhouse which allows for her to grow and share much more from their colder winter climate.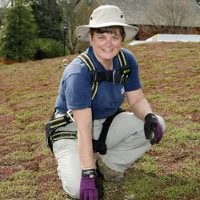 Louise Clark
Louise Clarke is a senior horticulturist at the Morris Arboretum in Philadelphia, PA, and holds certification as an International Society of Arboriculture certified arborist. Her work entails caring for a historic Victorian era public garden and educating diverse audiences on a variety of horticultural topics.
Louise's prior training and twenty years practice as a clinical laboratory scientist allows her to critically evaluate, understand, and interpret scientific research for lay audiences.
A graduate of Thomas Jefferson University and Temple University in Environmental Design and Horticulture, she is also co-principal of Verdant Earth Educators LLC, a consulting and instructional business serving the green industry.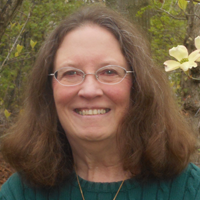 Margery Daughtrey
Margery Daughtrey is a Senior Extension Associate with the Section of Plant Pathology and Plant-Microbe Biology of Cornell University. She has conducted a research and extension program on the management of diseases of ornamental plants since 1978, at Cornell's Long Island Horticultural Research and Extension Center in Riverhead, NY. She educates growers on management of greenhouse and nursery crop diseases, runs a diagnostic laboratory and investigates controls for boxwood blight, impatiens downy mildew, and other terrible diseases. Daughtrey holds a B.S. degree in Biology from the College of William and Mary and an M.S. in Plant Pathology from the University of Massachusetts. She is coauthor of several books, including the Compendium of Bedding Plant Diseases and Pests and Diseases of Herbaceous Perennials.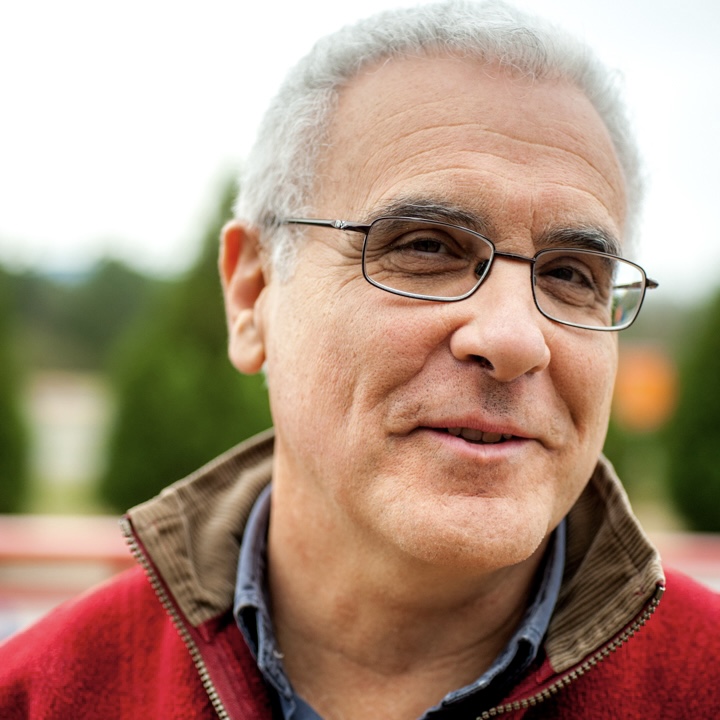 Joe De Sciose
Joseph De Sciose has been a professional photographer for more than 25 years. His expertise includes photography in horticulture, travel, features, portraits and commercial imagery. He was a senior photographer at Southern Living magazine for more than five years and was the principal photographer for three books. Joe frequently photographs for local publications and companies.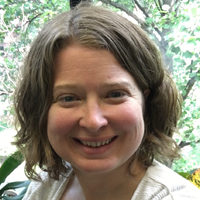 Sarah Emery
Sarah Emery is a full professor and plant ecologist in the Biology Department at the University of Louisville (KY). She earned her B.S. from Denison University in Ohio, where she double-majored in Biology and Studio Art, and her Ph.D. in Plant Biology from Michigan State University. She completed a post-doctoral fellowship at Rice University in Texas before joining the faculty at UofL in 2007. Dr. Emery has more than 15 years of experience studying plant-fungal interactions in natural, agricultural, and horticultural systems. She has over 50 articles in peer-reviewed scientific journals, with funding from the National Science Foundation, the U.S. Dept. of Agriculture, and the National Horticulture Foundation. Dr. Emery has also supervised dissertations and theses for 13 Ph.D. students and 6 M.S. students and has taught a variety of courses in ecology and plant biology during her tenure at UofL. In her personal time, Dr. Emery enjoys hiking, gardening, crochet, occasionally defeating her husband in pickleball, and being a mom to two great kids.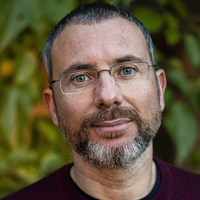 Eduardo Barba Gómez
Barba Gómez is a botanical researcher, garden traveler, landscaper, and gardening teacher. In addition, he is a weekly columnist for the Spanish newspaper El País, where he publishes El manual del jardinero (The Gardener's Notebook) every Saturday. He has served as a consultant for the maintenance of plants and gardens in a variety of locations, ranging from Spain, France, and Italy, even the United States.
Barba Gómez es investigador botánico, viajero de jardines, paisajista y docente de jardinería. Además, es columnista semanal del diario español El País, donde publica todos los sábados El manual del jardinero. Se ha desempeñado como consultor para el mantenimiento de plantas y jardines en una variedad de lugares, que van desde España, Francia e Italia, hasta los Estados Unidos.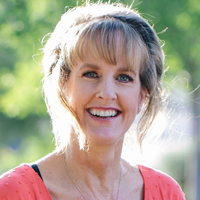 Noelle Johnson
Noelle Johnson is a horticulturist, landscape consultant, instructor, and author. Popularly known as 'AZ Plant Lady', she has been helping people learn how to create beautiful gardens that thrive in a hot, dry climate for over two decades. She has written for many garden publications including Birds & Blooms Magazine, Houzz, and The Home Depot. Noelle has also been featured on NPR and PBS. In addition to consulting, speaking, and writing, Noelle instructs people how to garden in the desert with her popular online course and membership program.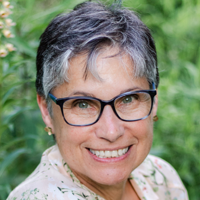 Debra Knapke
After two other careers, in 1992 Debra turned her avocation of plant study and gardening into her full-time career. Known as "The Garden Sage", Debra is passionate about gardening, sustainable garden design and the natural world, and enjoys sharing knowledge through her writing, public speaking, and garden consulting in the private and public sectors. She has served on various local and national committees and boards that focus on education, the environment, and sustainability. She has championed those passions during her two-year term (2014-2016) as Honorary President of the Herb Society of America and currently as the Chair of the Sustainability Committee of GardenComm. In addition, she has mentored the future of the landscape industry at Columbus State Community College for 24 years. She loves being a gardener and has packed an amazing variety of perennials, trees, shrubs, and edibles onto the 2/3-acre lot surrounding her home.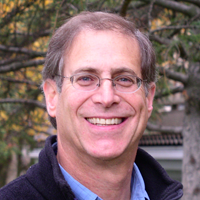 Jeff Lowenfels
Jeff Lowenfels is a humorous and entertaining writer/lecture, a reformed lawyer and author of several Timber Press award winning and best-selling books, including his latest, "Teaming with Bacteria: The Organic Gardener's Guide to Endophytic Bacteria and the Rhizophagy Cycle", Jeff pens the longest running garden column in North America, is a GardenComm Hall of Fame member, and is the founder of "Plant A Row for The Hungry," a program active in all 50 states and Canada, that has resulted in millions of pounds of garden produce being donated to feed the hungry every year.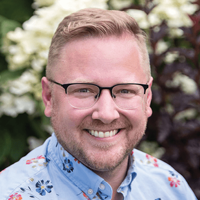 Ryan McEnaney
Ryan McEnaney is a Public Relations & Communications Specialist - Bailey Nurseries Inc., a garden communicator and fifth-generation family member at Bailey Nurseries. He also serves as spokesperson for the company's consumer brands including Endless Summer® Hydrangeas and First Editions® Plants. McEnaney currently serves on the Board of Directors for the National Garden Bureau, as well as multiple committees for GardenComm, formerly the Garden Writers Association, and the Minnesota Nursery & Landscape Association.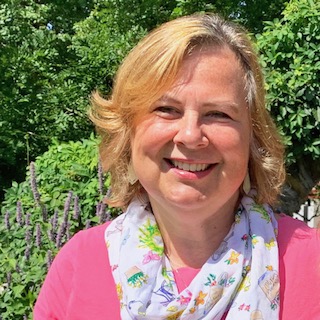 Jana Milbocker
Jana Milbocker is a garden designer, speaker, and author. She combines horticulture, design, and travel tips to educate, inspire and delight both new and seasoned gardeners. Jana loves to visit gardens and historic sites in the U.S. and abroad, and share her trips through her books, photos and blog. She is the author of The Garden Tourist garden travel guides to New England, the Northeast and Florida. She also hosts group tours to gardens throughout the US.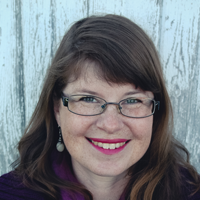 Amy Mullen
Amy Mullen is a garden designer, coach, blogger, plant geek, and one-woman marketing department at Spotts Garden Service in Indianapolis. A degree in physics, a lifelong love of theatre, and a background in communications and marketing make her uniquely suited to demystifying gardening for clients and readers alike. She's passionately interested in sustainability, garden history and design, acquiring yet more books, shopping thrift stores, and pretty much anything to do with cats.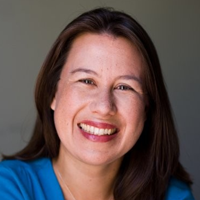 Corrina Murray
Corrina Murray, Plant Development Services Inc. (Home to Southern Living Plant Collection, Sunset Plant Collection, and Encore Azalea). Corrina has worked closely with Plant Development Services for 17 years, leading a design/marketing team in the development of marketing and retail support for PDSI's brands. She contributes key experience gained in a decade of work in the marketing, design and publishing industries. In her spare time, she makes pottery and raises two kids and a steadily increasing collection of plants in her self-proclaimed "novice trial garden".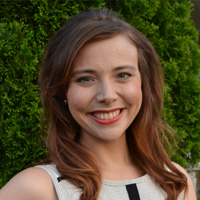 Becky Paxton
Becky is an Account Executive at Garden Media Group. She hails from the public gardens world, where she raised public awareness, attendance, and philanthropic support for acclaimed U.S. gardens. A skilled content creator with over a decade of external affairs, design and writing experience, Becky brings a dual lens of creativity and financial stewardship to her work. Her professional roles have spanned from institutional fundraising, helping to raise millions for non-profit organizations, to programming that engages and inspires diverse audiences. Becky is passionate about crafting solutions that transform clients' projects from "spark of an idea" to market-ready messages and strategies.

Becky is a graduate of Longwood Gardens' Fellows Program and Wellesley College, and holds a Certificate in Design Thinking from IDEO.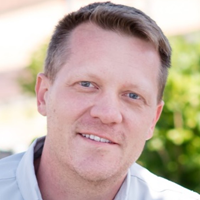 David Roberts
David Roberts acquired his masters degree in horticultural science from North Carolina State University (Dec 2015) with a concentration in ornamental plant breeding. David worked as a graduate student for Dr. Dennis Werner and Dr. Tom Ranney, where he developed a passion for plant breeding and propagation. Bailey Nurseries, Inc. hired David in 2015 to act as the general manager and head plant breeder for Bailey Innovations. David currently serves as the Director of Plant Breeding for Bailey Innovations where he leads breeding direction and coordinates plant trials from their nursery located in Winterville, GA.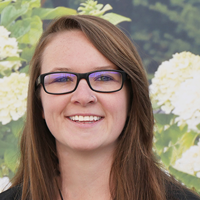 Adriana Robinson
Adriana Robinson is the Videographer/Photographer for Proven Winners® ColorChoice® Flowering Shrubs. She earned a degree in Film & Video with an emphasis on Documentary film, from Grand Valley State University. She has been doing professional video work in the horticultural industry for five years. Her work includes creating commercials for Hulu and broadcast tv, making time-lapse videos, drone videography, and creating extensive forms of content for social media platforms.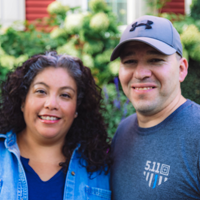 Angie and Ambrose Salazar
Angie & Ambrose Salazar are a military family who takes gardening from duty station to duty station. Angie is a mother of four including a 20 year old Autistic Daughter and Ambrose is an Active Duty Marine with 19 years of service. During their time moving from state to state, gardening has become a way to make every home feel like a home. Over the last few years they have become brand ambassadors for Proven Winners and Espoma Organic as well as supported by other gardening companies such as Corona Tools, most often sharing all their experiences and reviews on social media via Instagram, Facebook and primarily YouTube.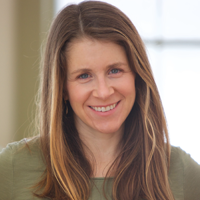 Em Shipman
Em's vision is grounded in the principle that children are able to realize their full potential when they have access to healthy food and hands-on, outdoor play, and learning opportunities. She is working to ensure the next generations of young people become the tidal wave of social and environmental change leaders needed to alter our trajectory and heal our planet and people.
Em is a nonprofit executive with nearly 20 years of experience leading transformative programs in food systems, agriculture, and education. She holds a B.A. in Public Policy and Anthropology from Hobart and William Smith College and an M.S. in Nonprofit Management from Marlboro College Graduate School.
For as long as Em can remember she has been committed to growing community. She is a passionate advocate for children and the planet and believes that garden-based learning and hands-on, placed-based education benefit both. Em has also worked as a professional gardener and garden designer and spends all of her free time (and then some) digging in the dirt. Em chairs her local school forest committee, volunteers for an award-winning Vermont-based children's science museum, and sits on the School Garden Support Organization's (SGSO) Governance Board.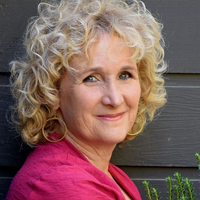 Nan Sterman
Nan Sterman grows gardens and gardeners. Nan is a garden expert, designer, author, botanist, and veteran journalist. She is dedicated to transforming planted landscapes from thirsty and resource intensive to climate appropriate and sustainable, especially for California's arid, Mediterranean climate.

Nan has written several books on water wise gardening. The latest, Hot Color, Dry Garden, is about creating color-filled waterwise gardens. Nan's articles have been published in major newspapers gardening publications. Her award-winning public TV show, A Growing Passion, connects plants, people, and the planet. She speaks nationally and leads international garden tours as well.

Nan's most recent venture is Nan Sterman's Garden School, designed to help garden lovers become better gardeners. Garden School opens for enrollment in late summer 2022.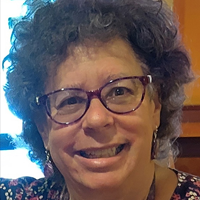 Ruth E. Thaler-Carter
Ruth E. "I can write about anything!"® Thaler-Carter is an award-winning freelance writer/editor/proofreader who has written about and edited marketing material for companies, publications and blogs in landscaping, the law, decorative arts, public relations and marketing itself, business, real estate and more. She mentors colleagues about marketing for their communications businesses through association discussion lists, blog posts, presentations and programming for an annual conference she hosts for freelancers. She copyedits and proofreads Washington Gardener magazine; has written about gardens for the Upstate Gardeners Journal, (585) magazine and the Society of American Florists; and was newsletter editor for the Associated Landscape Contractors of America and the Mid-Atlantic Chapter of the International Society of Arboriculture for several years.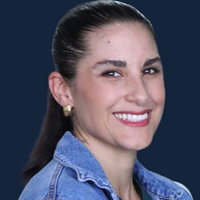 Cecilia Viteri
Cecilia Viteri is a psychologist and horticultural therapist based in Ecuador. She uses horticulture as a tool for wellness with her patients. Cecilia has an specialty in Psycho traumatology and with a background in Communications, she also uses her social media platform (IG: misemilla_ec) to encourage families to grow their own food, bring kids closer to Nature and how to live a more eco-friendly lifestyle.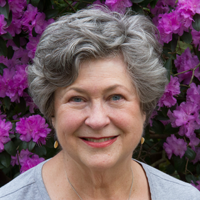 Patterson Webster
Patterson Webster is a writer, visual artist, garden designer and speaker who lectures across Canada and the United States. She is the author of Autobiography of a Garden, a memoir about the creation and development of Glen Villa Art Garden, her 750-acre country property in Quebec. Until recently she led sold out garden tours to England, Scotland, Wales and Italy.

Patterson was born in Maryland and raised in Virginia and has travelled widely throughout the world. She lived in China during the Cultural Revolution and in Great Britain during the Thatcher years and continues to visit and write about the gardens she tours. In her garden and art, she explores connections between landscape and history to reveal our collective impact on the environment and how we view the world.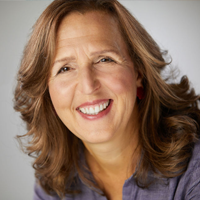 Teresa Woodard
Teresa Woodard brings a background in magazine writing and gardening experience. She is co-author of the upcoming American Roots: Lessons and Inspiration from Designers Reimaging Our Home Gardens (Timber Press, Fall 2022). During her 14-year writing career, she has written and produced garden content for regional and national publications including Better Homes & Gardens and Country Gardens and currently serves as contributing garden editor at Midwest Living magazine and content creator for a popular online plant store. She has won Gold and Silver Media Awards from GardenComm. Outside of work, she gardens at her home near Columbus, Ohio, volunteers at an urban garden teaching youth about growing food, and advises America in Bloom communities across the county.