Pitch the Editors at GardenComm Virtual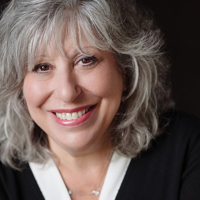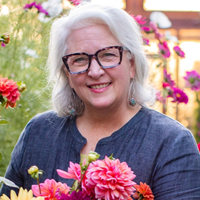 Robin
Avni & Debra Prinzing

Co-founders Debra Prinzing and Robin Avni will be sharing a room to take pitches for BLOOM Imprint, a boutique publisher that identifies and develops creative book ideas by and about members of the Slow Flowers Movement. Debra Prinzing is a Seattle-based writer, speaker and leading advocate for domestic, local and seasonal flowers, through her many Slow Flowers-branded projects. Debra is a 2016 inductee to the Garden Writers Association Hall of Fame and a 2019 inductee to Professional Floral Communicators International. She has authored 12 books, including Slow Flowers, The 50 Mile Bouquet and Where we Bloom.

Robin Avni is a creative veteran in the media + high-tech industries, with 15+ years in the media and publishing industry and eight years at Microsoft in design and creative management. Robin has produced 16 books, including her collaborations with her BLOOM co-founder Debra Prinzing and has received numerous national design awards and photo editing honors for her work

Interested in Pitches For: Books, Digital Articles, Magazine Articles, Photography, Other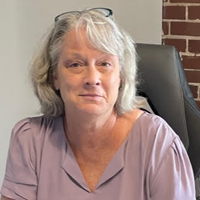 Shelley
Carr

Fox Chapel Publishing has been providing how-to instruction for DIYers passionate about home and garden, woodworking, quilting and crafts, food, and other interests for 30 years. Shelley has been acquiring books for only slightly less than that.

Interested in Pitches For: Books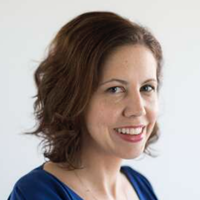 Miranda Crowell
As the West Coast Editor, Gardens, Miranda Crowell oversees all garden content for Better Homes & Gardens print magazine. She has more than 20 years of experience creating lifestyle content for national magazines, including Martha Stewart Living, Elle Decor, and Cookie.
Interested in Pitches For: Magazine Articles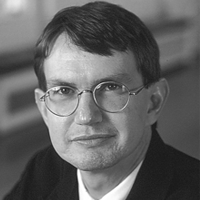 David
Ellis

David Ellis is the director of communications for the American Horticultural Society (AHS) and has served as editor of AHS's bimonthly membership magazine, The American Gardener, since 1997. David has coordinated publication of more than 15 gardening books, serving as a contributing editor for The American Horticultural Society Encyclopedia of Gardening Techniques (Mitchell Beazley, 2013, 2022), and project director for Homegrown Harvest (Mitchell Beazley, 2010). He was also a contributor to the AHS A-Z Encyclopedia of Garden Plants (DK Publishing, 2004) and the AHS Encyclopedia of Perennials (DK Publishing, 2006). An active member of the GardenCOMM since 1998, David was named a GWA Fellow in 2008. He and his wife, Janice, live in Silver Spring, Maryland.

Interested in Pitches For: Magazine Articles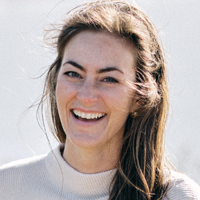 Claire
Gilhuly

Chronicle Books publishes gift books and formats (i.e. journals, decks, paper products). All our titles are visually driven and feature photography, illustration, or some kind of design element that enhances the content. As part of the Lifestyle Editorial team, Claire Gilhuly acquires books and formats on the topics of nature, gardening, home decor, travel, sustainability, spirituality, and mindfulness.

Interested in Pitches For: Books, Other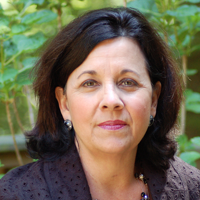 Beverly
Hurley

Beverly Hurley, editor and publisher of Garden Destinations, is also the editor and publisher of Triangle Gardener magazine, North Carolina's leader in gardening news and information. She started Garden Destinations as a result of her love of gardening and the realization that she was always seeking out public gardens when she traveled. As a result, she decided to spread the word that visiting public gardens should be part of the travel experience.

Interested in Pitches For: Digital Articles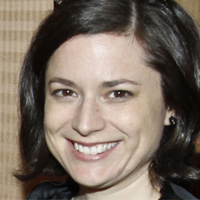 Stacee Gravelle Lawrence
Stacee Gravelle Lawrence has been working with Timber Press for over six years, acquiring and publishing books on any and all topics that fall under the broad umbrella of "the natural world," and previously worked with The Monacelli Press and Random House, publishing in landscape architecture, garden design, and many other types of design. We are always looking for fresh ways to explore familiar garden topics that can reach the wide market of home gardeners in particular.
Interested in Pitches For: Books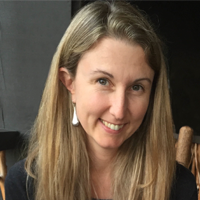 Carleen Madigan
Carleen Madigan is an Executive Editor at Storey Publishing, a division of Workman Publishing within Hachette Book Group. Storey's mission is to publish practical information that encourages personal independence in harmony with the environment. The books Storey selects to carry out their mission include nonfiction titles for adults and children in the areas of gardening, herbs, cooking, beer and wine making, nature, farming, animals, building, homesteading, natural health, home reference, crafts, and mind/body/spirit.
Interested in Pitches For: Books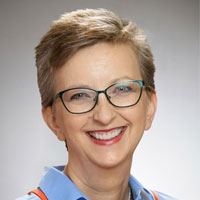 Lucy Mercer
I'm a content strategist and in-house gardening expert on the Creative Services team at the nation's largest home improvement retailer. I'm interested in online gardening content to include all or part: expertly researched copy, professional quality photography and/or videography. I understand not everyone brings in the whole package, I'm interested in connecting with all types of experts and creators. This is a potential, new initiative working with experts to help build out our library of gardening content.
Interested in Pitches For: Online Content - Copy, Video, Photography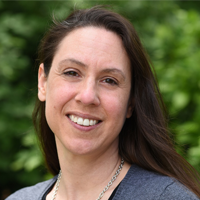 Jennifer
Polanz

Jennifer Polanz is the managing editor for Green Profit magazine, a trade publication for retail garden centers. It is the flip side to GrowerTalks magazine, which is for ornamental growers and the wider horticulture industry. Jennifer is the managing editor for Inside Grower as well, which has an audience in controlled environment agriculture growers and allied trade.

Interested in Pitches For: Magazine Articles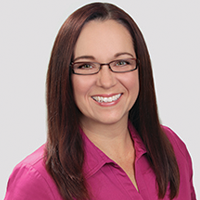 Kelli
Rodda

Kelli Rodda is the editorial director of Nursery Management, Greenhouse Management, and Produce Grower magazines. These B2B pubs serve North American growers in the horticulture industry. These publications cover production and business management topics, and we profile firms of all sizes with the goal of helping readers operate a profitable and sustainable business. We use freelance writers for grower profiles, plant features, production process how-tos, advertorials, and more..

Interested in Pitches For: Magazine Articles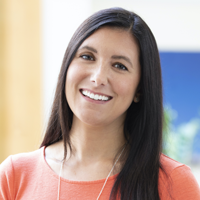 Kirsten
Schrader

Kirsten Schrader is the content director of Birds & Blooms, a media brand that combines two of the most popular outdoor hobbies—birding and gardening. Birds & Blooms magazine has about 1 million subscribers and the website has just as many monthly visits, depending on season. Our audience is passionate about birds, gardening and growing plants to attract and help wildlife.

Interested in Pitches For: Digital Articles, Magazine Articles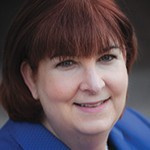 Laurie Shuster
Laurie Shuster is the deputy editor of Landscape Architecture Magazine, the monthly publication of the American Society of Landscape Architects and the magazine of record for the landscape architecture profession. We are seeking new contributors who can write in a sophisticated way—and from the designer's point of view—about topics of interest to the profession. We cover innovative private and public landscape designs, parks and recreation areas, plants and planting designs, water and stormwater management, street and streetscape designs, land conservation issues, soil designs and preservation, land art installations, and environmental justice and diversity and inclusion issues related to the use and design of public lands. We are interested in pitches for magazine articles related to any of the above topics, especially around plants and planting designs.
Interested in Pitches For: Magazine Articles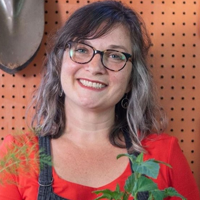 Kelly
Smith Trimble

Kelly Smith Trimble is senior editorial director for HGTV, primarily working on HGTV.com as well as HGTV social platforms. HGTV is one of the largest cable TV networks in the US (ranked #4 at present), focused on home and garden lifestyle shows. HGTV.com covers much more than the network's shows, including decorating and design inspiration, gardening advice, cleaning and organizing tips, and commerce. HGTV.com receives an average of 13M unique monthly visitors. Their core readership is 55+ women in the US.

During 2020-2021, Kelly Smith Trimble answered hundreds of vegetable gardening questions through the HGTV social video series Dig It!, which has now been repackaged into an HGTV podcast for 2022. She is also a garden and food writer and the author of two books about vegetable gardening.

Interested in Pitches For: Digital Articles, Photography, Other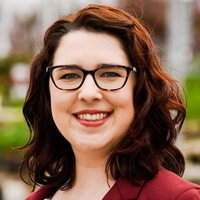 Kate Spirgen
Kate Spirgen is editor of Garden Center magazine, the leading trade publication for independent garden centers in the U.S. and Canada. Garden Center is known for providing relevant, timely and engaging content in every issue, with a focus on management, marketing, trends and merchandising.
Interested in Pitches For: Magazine Articles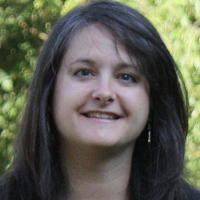 Jessica
Walliser

Jessica Walliser is the Editorial Director of Cool Springs Press, an imprint of The Quarto Group. The Quarto Group creates a wide variety of books and intellectual property products, with a mission to inspire life's experiences. Produced in many formats for adults, children, and the whole family, their products are visually appealing, information rich, and stimulating.

The Group encompasses a diverse portfolio of imprints that are creatively independent and expert in developing long-lasting content across specific niches of interest. The Cool Springs Press catalog includes a diverse array of gardening books focused on both indoor and outdoor gardening subjects, DIY home improvement, homesteading, chicken- and bee-keeping, and many other subjects.

Interested in Pitches For: Books