Upcoming Events
Join us for Networking, Quality Education, Garden Tours & More!
Some of the greatest opportunities come from attending GardenComm events. It's a chance to meet and talk to other members, share ideas, learn how to improve your skills and business, and expand your industry network. Here's an up-to-date list of in-person and virtual events.
Pathways to Professionalism
Pathways to Professionalism, is a series of classes dedicated to plant geeks, master gardeners, garden retailers, social media content creators and influencers, and other passionate plant people, who want to start or expand their knowledge while generating income in garden communications.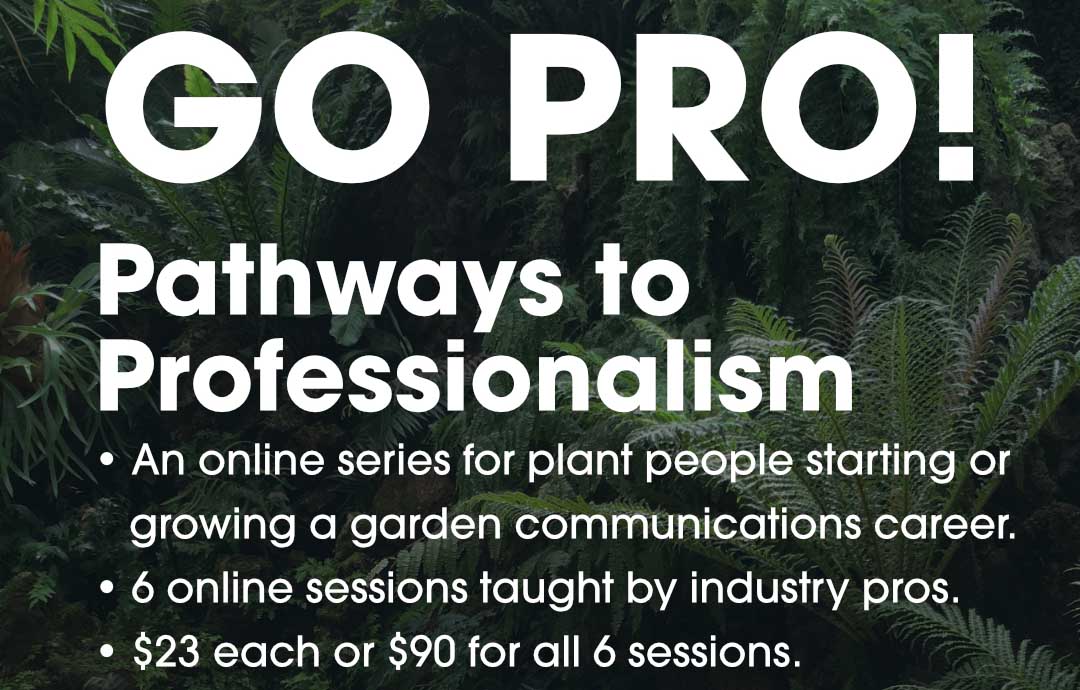 GardenComm Virtual Recorded Access
With 21 sessions of quality educational topics and discussions, you get access to all the recorded session from this year's virtual event held 10/12-10/15, for only $149. It's less than $7 per session and open to members and non-members.
This is sure to spark your creativity, build your business and brand and so much more. Click learn more to see what it's all about!