Upcoming Events
Join us for Networking, Quality Education, Garden Tours & More!
Some of the greatest opportunities come from attending GardenComm events. It's a chance to meet and talk to other members, share ideas, learn how to improve your skills and business, and expand your industry network. Here's an up-to-date list of in-person and virtual events.

October 18-20
GardenComm Virtual Conference
For the first time, GardenComm is bringing its professional education and networking opportunities from our annual conference, and presenting them during this virtual event. With on-demand access, live sessions with Q&A, Pitch the Editors and so much more.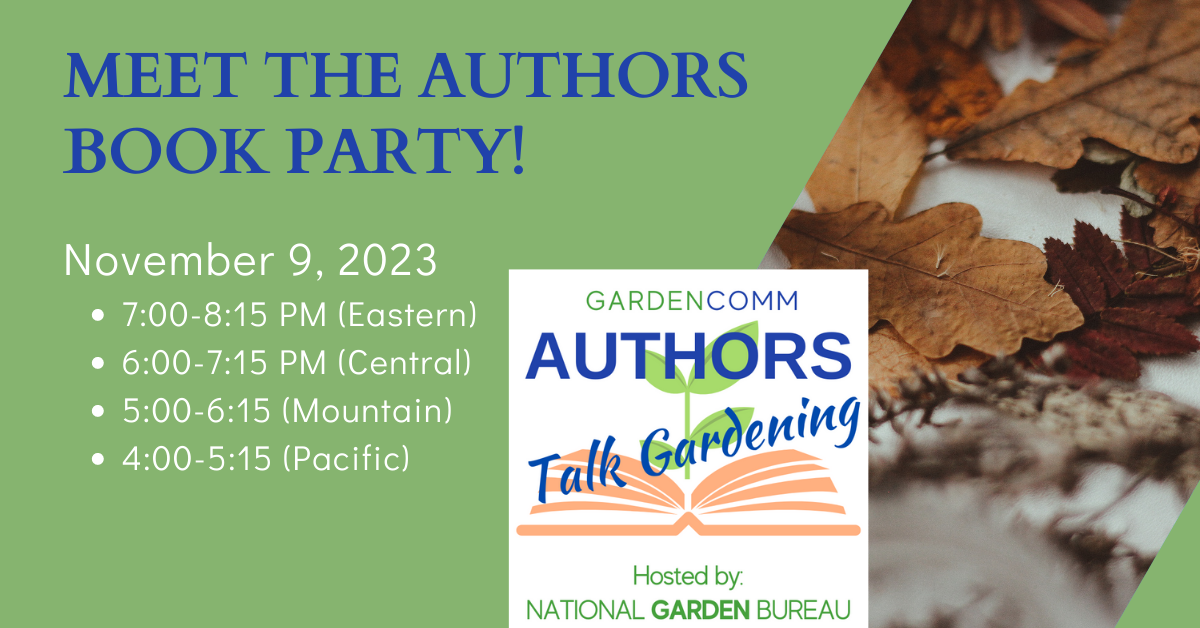 November 9
Meet the Authors Book Party
National Garden Bureau hosts this FREE online event, featuring GardenComm authors who discuss their new books including;
Susan Betz, Herbal Houseplants
Shelley Cramm, My Father is the Gardener
Michael Perry, Hortus Curious
Charlotte Wiggins, A Beekeeper's Diary
Moderated by Teresa Watkins, A Gardener's Compendium
Click LEARN MORE to register now and reserve your spot.